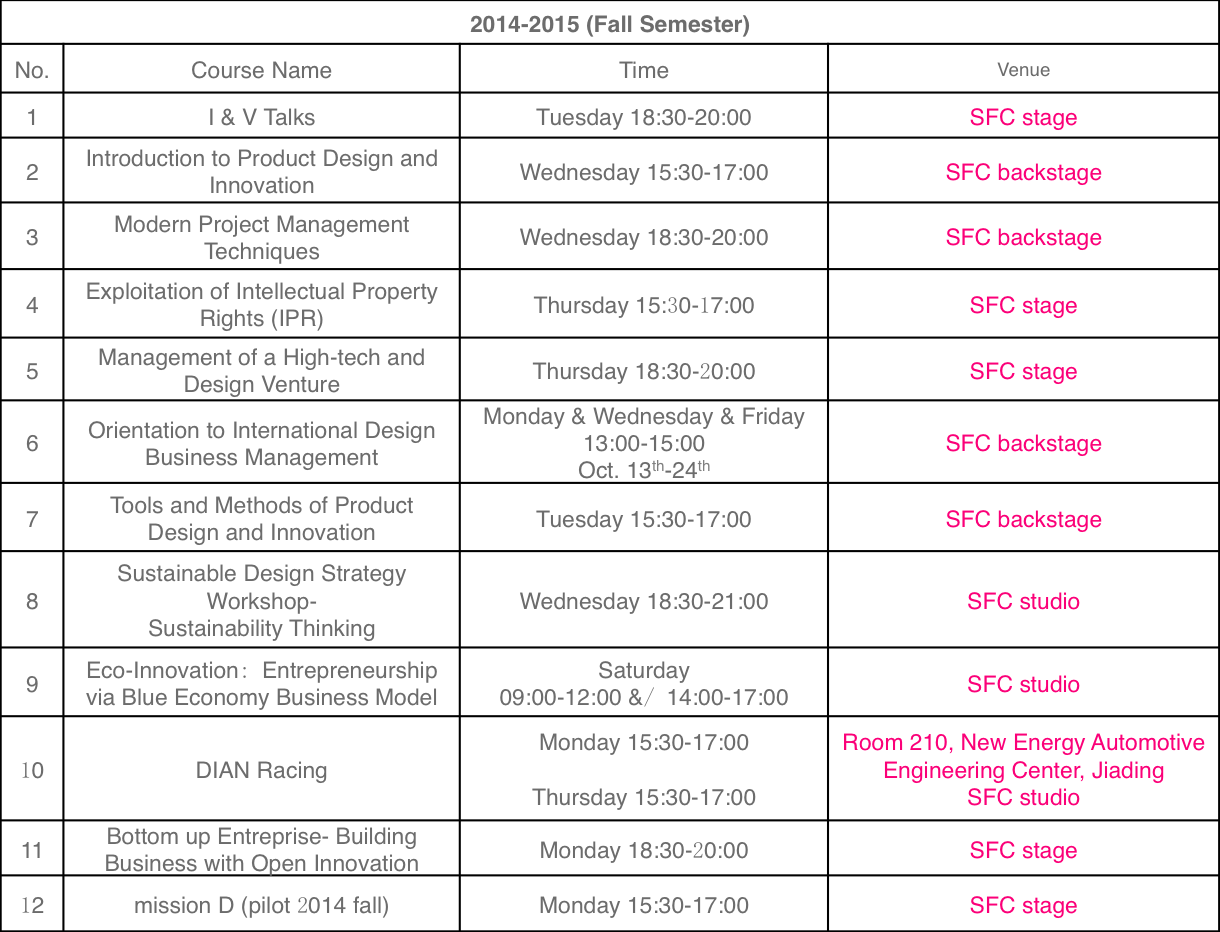 Notes:
1.Please send your name, major, grade, mobile phone number, selected course name directly to *protected email* to register for the course.
2.For detailed information of each lecture under the course "Contemporary Topics on (International) Design and Innovation", please refer to the official website of Sino-Finnish Centre, SFC official weibo @同济大学中芬中心 (mainly in Chinese) and WeChat@sfctongji (bilingual).
3.All the courses provided by SFC worth 1.5 Tongji Credits each. If international students want to get credits from SFC courses, please confirm with your school of credit transition.
4.All the courses listed are taught in English.
5.Course descriptions can be downloaded here
6.If accidental situations occurred, SFC reserves the right of adjustments.
Contact Person: Jiang Dan
Tel: 86 21 65987507