What makes SFC special is the bunch of exceptional people behind it.
Click the portraits for contact information and to learn more of each individual!
All/Directors/In-house Professors/Teachers/Innovation supervisor/Daily Staff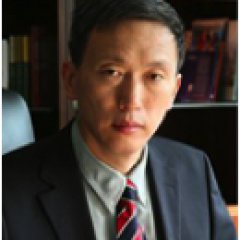 Pei Gang
Director
Yrjö Sotamaa
Executive Vice Director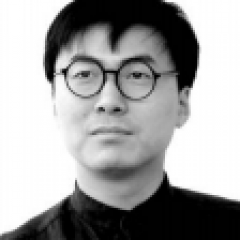 Lou Yongqi
Executive Vice Director
Liu Fuqiang
In-house Professor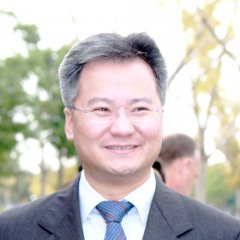 Ma Jun
In-house Professor
Liu Qiang
In-house Professor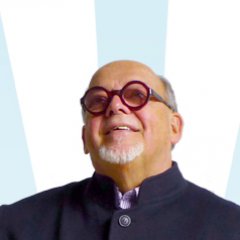 Jan Staël von Holstein
In-house Professor
Matti Nojonen
In-house Professor
Godert van Hardenbroek
Innovative Supervisor
Su Yunsheng
Innovative Supervisor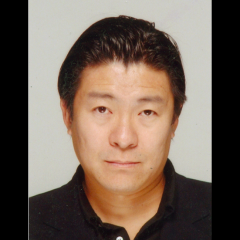 Richard Hsu
Chief Curator for TEDx Platform in Shanghai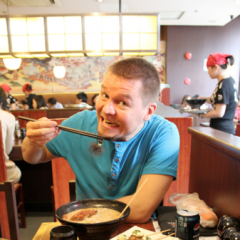 HÄMÄLÄINEN MATTI
Factory Director
Fan Fei
Assistant Director
Wu Yuanqi
Project Manager
Wang Danni
Project Manager
Jiang Dan
Educational Program Coordinator
Wu Manzhi
Head of Communication
Liu Ting
Executive Assistant
Fang Xiaozhi
Project Assistant
Lu Zhou
Educational Program Assistant
Qian Zhuoyun
Designer
SFC INHOUSE PROFESSORS
JAN STAEL VON HOLSTEIN
Professor Jan was one of the professors in the working team which structured and created the new College and he has been on the advisory board since its start. He is now also in the international advisory board of D&A and director of SIMTEC. This year will see the start of a three year research project on Urban Vertical, Agriculture for the Plantagon Group from Sweden. I also hope to start some projects with the Volvo Ab Group on the future of transport.
LIU FUQIANG
Professor of School of Electronics and Information Engineering, Tongji University Director of Broadband Wireless Communication and Multimedia Laboratory; DAAD visiting scholar of Germany in 2005; Guest-professor of National Institute of Informatics in Japan. Research Fields: The theory and technology of broadband wireless communication (LTE Testing, vehicle communication/DSRC); Intelligent Transportation Video Information Processing and Sensing (video navigation system on-vehicle, active safety system of Intelligent Vehicle); Information design and application in the automotive and Intelligent Transportation Systems.
LIU QIANG
Associate Professor, School of Economics and Management, Tongji University ; Ph.D. in Management,M.S. in Philosophy,B.S. in Geography As a person in charge, had finished 16 research projects , and published more than 10 papers. Shanghai policy consultant Achievement Award, Tongji University Outstanding Paper Award, Tongji University Teaching Award and many other awards. Research Fields: Innovation and Research Management;Creative Industry and Creative City;City and regional development.
MATTI NOJONEN
Dr. Matti Nojonen is a Tongji Aalto Professor of Management at the SFC. He is also a research fellow at Aalto University School of Business. He gained his M.A. in Sinology at Stockholm University and a Ph.D. in Economics and Business Administration at Helsinki School of Economics. His primary research interests are related to traditional Chinese strategic thinking and contemporary Chinese economic development models of different provinces in China.
MA JUN
Master of Electronics engineering and automation, Technische Universität Darmstadt; Doctor of Vehicle Engineering, School of Automotive Studies, Tongji University. Foreign Expert, Deputy Dean of School of Automotive Studies, Chair Professor in Automobile Marketing and Logistics of School of Automotive Studies, responsible for the teaching, cultivation and research projects of undergraduate and graduate students, Tongji University. Research Fields: Relative fields of Policy and industrialization of New Energy Vehicles, cutting-edge development, traditional marketing 4P theory, project management, product management, etc. of Automotive products.
SFC INNOVATIVE SUPERVISORS
GODERT VAN HARDENBROEK
Designer and Entrepreneur with a focus on sustainability. Teaching "Sustainability Thinking" module course the start up of a Formula Student Electric race team called Dian Racing.
Su Yunsheng
Innovation Director, ETOPIA Building Development Co.Ltd C o – f o u n d e r o f U r b a n C h i n a Magazine Ph.D in Urban Planning ,Tongji University Research Field: Urban Planning, Urban Planning for the Future, Integrated Construction
RICHARD HSU
Hsu is now passionate about education in China, branding, content and learning platforms, and thinking for BOP. Hsu is the chief curator for TEDx platform in Shanghai and is advisor to TED USA in China. Hsu teaches one full graduate design and innovation class at SFC, the course name is Cross- Disciplinary thinking. He supports another professor with a Branding class – Hsu class will be on National Branding. Hsu supports SFC by bringing strong design firms to the dept, and professionals / lecturers to the stage.
Sam Wang
Creative Designer, Crystal CG Detailed Design Team Member of 2010 Shanghai Expo China Pavilion Exhibition Plan Exhibition Creative Designer of Qingming Shanghe Tu in China Pavilion G r a d u a t e d f r o m D e p t . o f Journalism and Communication, Xiamen University, majoring in Advertising.